ARS – Pioneers in Fruit and Vegetable Research – Part 2
ARS – Pioneers in Fruit and Vegetable Research – Part 2
Main Content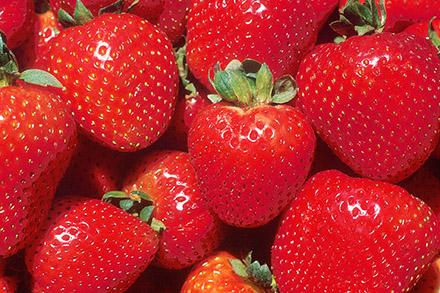 In recognition of the United Nations proclamation of 2021 as The Year of Fruits and Vegetables, ARS National Program Leaders Drs. Timothy Rinehart and Joseph Munyaneza look at how ARS will guide fruit and vegetable production in the future. (See Part 1 of 2)
Farming Future is Now
To meet future challenges associated with climate change, new farming techniques are being studied and practiced, including controlled environmental agriculture (CEA), such as vertical farming and indoor farming.
"These ideas are really taking steam," Munyaneza said. "CEA enables the grower to control just about anywhere, which improves proximity because you can now grow fresh leafy greens and strawberries, for example, in the middle of a city."
CEA can also reduce the need for pesticides and herbicides because a controlled environment can limit crop exposure to pests and disease. CEA programs are currently being piloted in the United States, and on the International Space Station in a NASA/USDA collaboration.
"With CEA, we're seeing a new culture environment," Munyaneza said. "Restaurants, for example, are using their roofs to grow amazing fresh herbs and greens, and they can just go up there and grab it."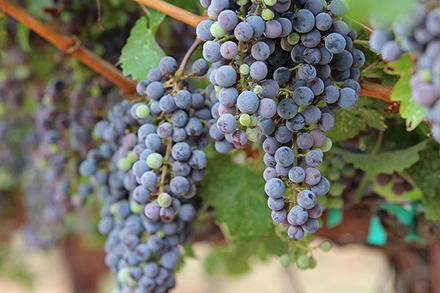 Rise of Boutique Varieties
Looking ahead 15 years or more, Rinehart said he sees boutique or club varieties continuing to dominate sales. Nearly all apples sold are named and marketed, and he sees the same branding applied to more tree fruits and small fruits.
"I think table grapes will continue to expand, and small fruits like strawberries and blueberries are the next to undergo this market transformation and have potential for a huge market increase," he said, adding that ARS has a robust nationwide breeding program for these kinds of crops.
Future Innovation
In the future, Rinehart sees a shift in diversified perennial production systems that use the same automated/robotic platforms for multiple crops. New generation farmers are more open to looking at the farm as an investment portfolio that not only produces products, but also generates revenue from other sources like agrotourism and ecosystem services, he said.
"I think what we'll see in the next 20 years is integrating a lot of those different systems into one whole, such as growing apples with grapes and pears with hops," he said. "With apple growers and wine grape growers, they're both very specialized, but their systems now are so similar."
Munyaneza agreed, adding that innovation will play a major role in farming over the next decade and beyond. ARS scientists are partnering with IT firms to bring artificial intelligence and machine learning to farms. This will allow farmers to collect accurate, useful, and more precise data, in real time. For the first time in history, a farmer can pinpoint precise locations where a crop is thriving versus areas that require more attention.
With the seismic shifts in farming technologies the past 20 years, and emerging farming methods such as CEA, Munyaneza said a new breed of growers has begun to emerge and will continue to grow.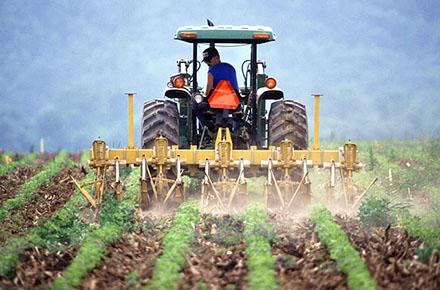 "You're seeing people with PhDs and people without traditional farming backgrounds getting involved in farming," he said.
Rinehart added that traditional growers will likely continue with their "tried and true" practices, but generational changes over time will move toward diversification.
"If you grew up growing almonds and you have all that equipment already in the barn, it's pretty hard for a farmer to just wake up one day and decide to rip out 20 acres of almonds," he said. "I think their sons and daughters, though, are more open to diversification because it gives them more control and more flexibilities – which leads to more income streams."
The tough solutions are rarely silver bullets, Rinehart said. They usually involve long term adaptability and ongoing understanding of problems that farmers learn to live with while staying profitable.
"We will continue to support communities of scientists coming together to share ideas and experience, which will enable ARS to tackle more complex and bigger issues," Rinehart said.
"ARS has an enormous knowledgebase to help growers manage the challenges they face now and in the future," Munyaneza said. – By Todd Silver, ARS Office of Communications.