Barley and Hops: Beer's Top Crops
Barley and Hops: Beer's Top Crops
Main Content
How ARS Helps Brewers Satisfy Our Diverse Tastes
It is one of the world's oldest and most widely consumed beverages, but its key ingredients are grown in the soil.
Beer is a $111 billion product in the United States, and Agricultural Research Service (ARS) science plays a critical role in enhancing and ensuring the quality of the hops and barley needed to produce it.
ARS researchers in Oregon, Idaho, and North Carolina breed both crops, and ARS scientists in Wisconsin evaluate thousands of new lines of barley produced each year. The results of these efforts help hundreds of brewers and malting houses decide which types of hops and barley they should put into the beers being poured nationwide every day.
An Expanding Industry
ARS's efforts are widely considered key to the success of a craft brewing industry that started in the 1970s, began to take off by 2005, and now accounts for $26 billion in annual beer sales (a 12.7-percent share of the total market). The rise of craft brewing has transformed the brewing industry, making it increasingly competitive and diverse as new brands of stouts, porters, and ales compete for shelf space in retail outlets and taprooms, says Chris Swersey, supply chain specialist of the Brewers Association. The growth is apparent in the numbers: There were 6,453 breweries operating in the United States in 2017, a 16-percent increase from the year before. The brewing industry also added 33,700 jobs from 2010 to 2016, a 135-percent increase that brought the total number of brewery jobs to 58,580.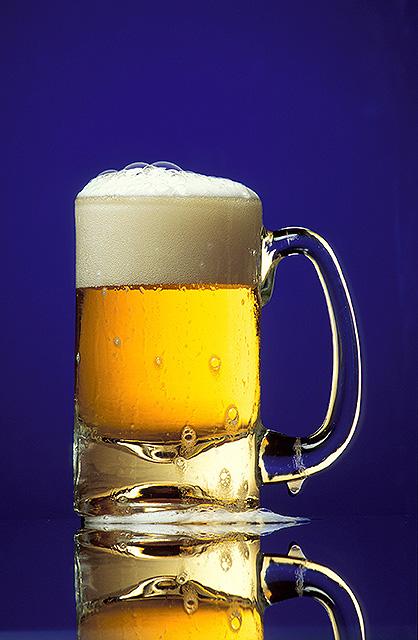 With so many breweries, the competition for a share of the market is becoming more intense, fueling a demand for new varieties and flavors, and that in turn is increasing the demand for high-quality barley and hops, Swersey says. That makes ARS research vital to the industry, he adds.
"Two of the four ingredients we need to stay in business come out of the ground—hops and barley—and that means our industry is very exposed to variabilities imposed by Mother Nature. If you couple those challenges with the competition among craft brewers to put out high-quality products, that creates a critical need for the high-quality research being done by ARS," he says.
Hops: Addressing a Need for Variety
There are about 65 different hop varieties produced in the United States and more than 100 varieties produced worldwide, says Ann George, executive director of the Hop Growers of America. But there is always a need for new varieties, she says, in large part because hops are key to a beer's flavor, and brewers want to offer customers something different.
"People like to be able to choose from a variety of products. There's a constant demand for new and exciting flavors—and why wouldn't you want to improve on what you have?" George says.
ARS scientists have developed more than 20 varieties of hops since the 1950s, and about one-third of the hops used in U.S. beers have ARS origins. ARS varieties include Cascade, one of the most widely used hop varieties in the world. Cascade is so popular that it is sometimes identified on craft brew labels. When it was released in 1972, many of the large national brewers found it too flavorful. But tastes changed, and the craft brewers who came along later "seem to love it," says John Henning, an ARS hop breeder in Corvallis, Oregon.
Henning has been breeding hops for craft brewers and the larger, nationally known breweries since 1997. Most private breeders are focused on developing hops that are best adapted to the semi-arid areas of Washington State, which dominates U.S. hop production. But Henning focuses on developing varieties that will also grow in the expanding markets for hops outside the Pacific Northwest. Much of his work is funded by hop growers, and he values their input when selecting plants to propagate and screen in field trials. It takes about 15 years to release a new variety because of the extensive screening and field trials necessary to ensure a quality hop.
His latest accomplishment is a new hop variety he named "USDA Triumph" in honor of the brand of motorcycle he once rode. "It's disease tolerant and high yielding, it grows well in all regions, and it's flavorful—and I know that because it's won many taste tests," he says.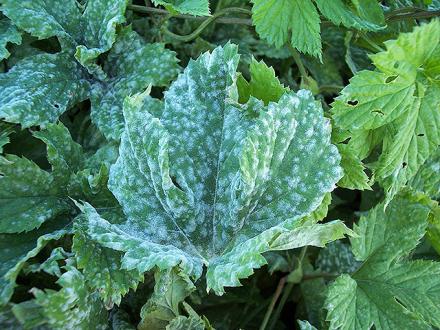 Overcoming Resistance
Henning breeds new varieties in large part because the diseases and pests that threaten hops are constantly evolving. That means that hops bred with genetic resistance to specific diseases and pests can become susceptible to them over time. It's happened with some of the most the most popular varieties of hops, including Cascade, he says.
"It's natural selection at the microbial level," Henning says.
The most serious natural threats to hops vary by location. "If you are in Oregon, it's downy mildew, but powdery mildew is more of a problem in the drier, desertlike conditions of Idaho and the Yakima Valley," says David Gent, an ARS plant pathologist in Corvallis who works with hop growers.
Breeders try to develop new varieties that will keep growers one step ahead of the diseases, but it's a constant battle.
"Powdery mildew is very adaptable, so whatever resistance a hop variety may have, it isn't durable. Breeding for durable resistance is a slow process because there likely isn't one individual gene that confers durable resistance," Gent says.
An infestation of powdery mildew in 1997 wiped out 10,000 of the 48,000 acres of hops growing in the United States at that time. While outbreaks since then have been smaller, powdery mildew and downy mildew cost hop growers at least $10 million a year in production costs and crop losses, he says.
Gent was a lead writer and coeditor of a widely used field guide for identifying and combating dozens of hop diseases and pests. He has also developed long-term data that shows how growers can enhance use of naturally occurring predatory mites and insects as biological controls, as well as conditions that affect their distribution, and ways to predict when pest outbreaks are likely to occur.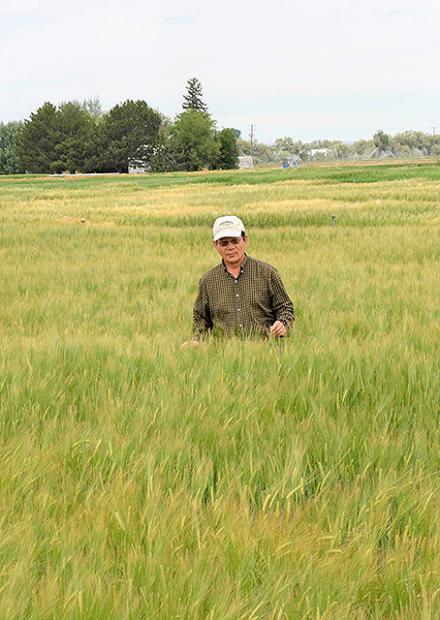 Barley: Making the Grade
As with hops, barley breeders evaluate candidate lines for years in field trials where they compare thousands of plants.
"Agronomic traits important in a new barley variety are yield, lodging resistance, disease resistance, and the barley's test weight," says Gongshe Hu, an ARS barley breeder in Aberdeen, Idaho. (A bushel of barley can weigh anywhere from 46 pounds to 52 pounds. The heavier it is, the higher its quality).
Lines with good agronomic traits are then sent to either a commercial malting house or often to a one-of-kind ARS lab in Madison, Wisconsin, to be evaluated on an entirely different set of characteristics: how well they perform as a malted barley product. Lines only make it to Madison—and into a glass of beer—if they consistently show the right qualities after 8 to 10 years of field trials and another 2 to 3 years of additional screening by malting houses and sometimes brewers. (See sidebar.)
"We might evaluate 500 lines, and then we go into elite trials where there might be 40 entries, and from there we pick 12 lines to send to Madison," says David Marshall, an ARS barley and wheat breeder in Raleigh, North Carolina.
ARS barley breeders have had more than their share of success. Two lines of barley developed by ARS scientists in the early 2000s—Charles and Endeavor—are still widely used, and another line released by ARS in the 1970s, Klages, was a dominant malting barley in the 1970s and 1980s. Hu and his colleagues have also developed nine lines of barley that are currently being evaluated by different malting houses and brewers.
"We've had tremendous success," Hu says.
Malting companies often sign contracts with growers that specify which type of barley they want produced. To be used as a malt, a barley crop must meet strict requirements for protein levels and other factors. If it doesn't meet those requirements, farmers will have to sell what they have raised as feed barley, which will often sell for half the price of malt barley.
"If it doesn't have the desired qualities, the growers are out of luck, and that makes barley a challenging crop for producers," says Michael P. Davis, president of the American Malting Barley Association, Inc.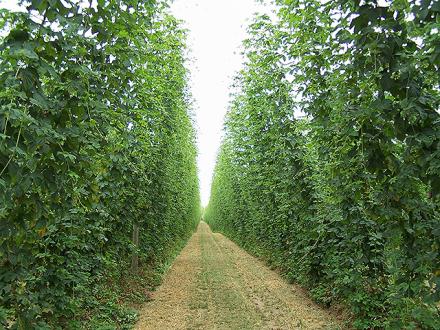 Locally Grown? Yes, Please!
Another challenge for producers and breeders these days is coming up with barley varieties that can be grown in places like North Carolina, where malting houses and craft brewers are located.
"If you can grow it locally and store it locally, it's a marketing advantage because people want locally sourced agricultural products. It also may make it easier to control and keep an eye on the quality of the product through the entire production cycle," Marshall says.
Marshall has been breeding barley for Mid-Atlantic climates and soils for 8 years, and several of his lines are now being evaluated by malting houses in North Carolina that have opened for business in the past few years.
In North Carolina, there are 18,000 to 20,000 acres of barley being produced. But the demand for local barley is so great that North Carolina's three malting houses project a need for up to 80,000 acres of regionally produced barley in the years ahead.
"Our role is to help them get there," Marshall says.—By Dennis O'Brien, ARS Office of Communications.
---
You May Also Like