Looking Back at 2020 and Forward to 2021
Looking Back at 2020 and Forward to 2021
Main Content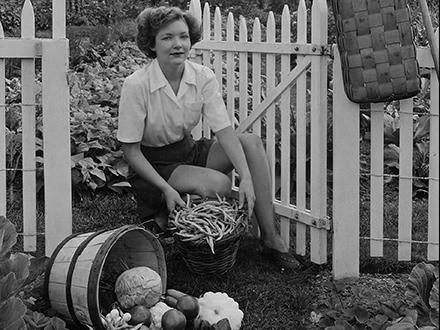 Hard to believe 2020 has come and gone. The year certainly brought many unique challenges and difficulties for all of us. Virtual meetings, remote schooling, teleworking, and virtual conferences all became the "new normal" for many people, including us at the Agricultural Research Service (ARS). 
As we usher in a promising new year, now is an opportune time to reflect on what we at ARS accomplished during 2020. Our scientists and researchers conducted important research on subjects ranging from the Asian giant hornet to zinc deficiency, and we made great strides in solving urgent problems affecting agriculture at home and abroad.
During the past 12 months, we shared stories of our research on a variety of topics, including a lure designed by ARS scientists that played a key role in the discovery of a nest of Asian giant hornets in Washington State, dogs specially trained by ARS scientists to sniff out citrus greening in orchards, research into which type of milkweed female monarchs prefer for laying their eggs, a four-part series highlighting our scientists' efforts to help reduce food loss and waste and, with renewed public interest in Victory Gardens, a look at a fascinating online exhibit at the National Agricultural Library.
While all this cutting-edge research was going on, we also launched a new series called, "ARS@Work" which showcases the important work of ARS scientists, researchers, and support staff across the country that continued during the challenging 2020.
In case you missed it, as we begin a new year, we'd like to share some top ARS highlights from 2020: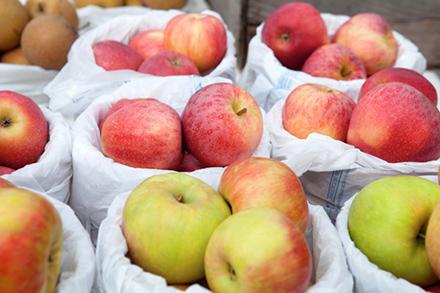 ARS News Service
USDA-ARS Researchers Introduce Treatment to Prevent Parasites in Sheep
ARS announced a groundbreaking treatment that prevents anemia, weight loss, poor wool and meat production, and even death in sheep.
Tellus
Which Milkweeds Do Monarch Butterflies Prefer?
Female monarch butterflies prefer some milkweed species over others for egg-laying.
Down on the Farm
How D'Ya Like Them Apples?
An ARS research team held a successful field test and demonstration of their new and improved apple-harvest and in-field-sorting machine at a commercial orchard.
Under the Microscope
Benefits and Evolution of Precision Agriculture
Two ARS researchers are focusing their precision agriculture work on developing tractor guidance systems for better resource management on farms.
Science in Your Shopping Cart Podcast
ARS's story-telling podcast takes you inside our labs and fields to discover some cool innovations and research that ensure those apples in your shopping cart are fresh, tasty, cost-friendly, and high quality.
While taking time to reflect on the past year, we're also gearing up for 2021, with exciting stories on these topics:
The superpowers of clover
Software for teasing out food compounds and their benefits
Converting stale bread into vitamin C
Better water management in wine country
And while you're at it, keep an eye out for an eye out for AgLab, our exciting new website, launching in March, which is dedicated to helping students learn about science and agriculture.
We here at ARS hope you have a happy and productive New Year! - By Nancy Vanatta, ARS Office of Communications.